How to get an activation key of Windows Video Converter
Step1:Go to the purchase page
1. Log on to the home page of Windows Video Converter.
2. Click Purchase in the subheading on the top right line.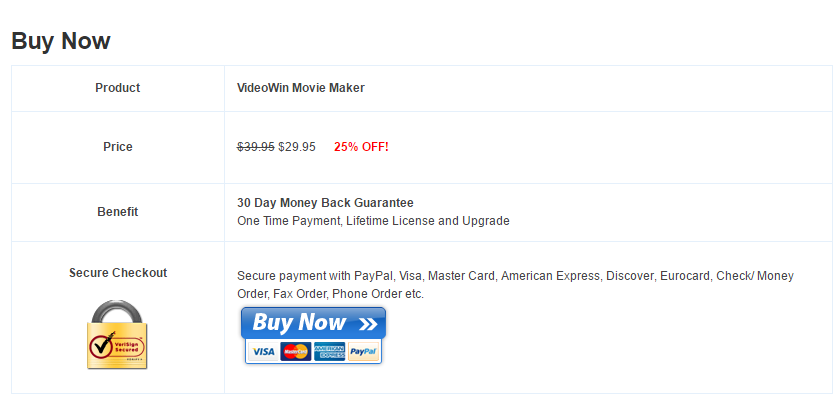 Step2:Fill in account details
1. Click "Buy Now" to the order page.
Tips: Secure purchase with PayPal, Visa, Master Card, American Express, Discover, Eurocard, Check/Money Order, Fax Order, Phone Order etc.
2. Fill in customer information which contains name, e-mail, address and phone number.
3. Select the appropriate payment channel.
Step3:Receive your activation key
The activation key will be sent to you via e-mail after you purchase this software.
If you have any problems with this activation key, please contact us: Help Desk